Diagnosis and Treatment of Infectious Diseases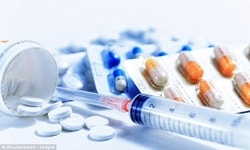 Submit Abstract
Register Now
Infectious Diseases Diagnosis & Treatment is an open access journal that covers various aspects such as epidemiology, infectious diseases, symptomatic treatment, and their prevention. Infectious diseases are the invasion of organisms and body tissues by pathogens, their reproduction, and the reaction of host tissues, which are simply diseases caused by infectious diseases. Infectious disease diagnosis and treatment provides a unique platform to help collect and disseminate the latest scientific knowledge in diagnosis, management and treatment.
Related associations and societies
American Society for Virology, Australasian Virology Society, Max Planck Society, Brazilian Society for Virology, Canadian Society for Virology, German Society for Virology, Italian Society for Virology, Spanish Society for Virology, Swedish Society for Virology, Viruses: National Multiple Sclerosis Society, Infectious Diseases Society of America.
Related Conference of
Diagnosis and Treatment of Infectious Diseases
Diagnosis and Treatment of Infectious Diseases
Conference Speakers
Recommended
Sessions
Related
Journals
Are you
interested

in