Plant Virology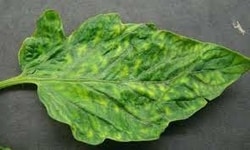 Submit Abstract
Register Now

Over a hundred years of research on plant viruses has led to a detailed understanding of viral replication, movement, and host–virus interactions. The functions of vast viral genes have also been annotated. With an increased understanding of plant viruses and plant–virus interactions, various viruses have been developed as vectors to modulate gene expressions for functional studies as well as for fulfilling the needs in biotechnology. These approaches are invaluable not only for molecular breeding and functional genomics studies related to pivotal agronomic traits, but also for the production of vaccines and health-promoting carotenoids. This review summarizes the latest progress in these forefronts as well as the available viral vectors for economically important crops and beyond.
Related associations and societies
American Society for Virology, Australasian Virology Society, Max Planck Society, Brazilian Society for Virology, Canadian Society for Virology, German Society for Virology, Italian Society for Virology, Spanish Society for Virology, Swedish Society for Virology, Viruses: National Multiple Sclerosis Society, Infectious Diseases Society of America.
Related Conference of
Plant Virology
Plant Virology
Conference Speakers
Recommended
Sessions
Related
Journals
Are you
interested

in