Emerging and Re-emerging Infectious Diseases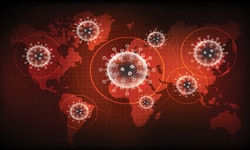 Submit Abstract
Register Now
In the 21st century, newly identified pathogens, primarily zoonotic or vector-borne infectious pathogens, consistently and constantly threaten public health, causing fatal outbreaks of global concern. "Emerging infectious disease" is a term used to describe a previously unknown or known infection that can cause an outbreak. In addition, new infections include those that are already present in the environment but are caused by a pathogen that has not previously caused the infection or has provided a selective benefit to infection in the new host species. Viruses, new viruses such as Severe Acute Respiratory Syndrome (SARS), Middle East Respiratory Syndrome Corona Virus (MERS) and Bird Influenza Virus are serious public health threats and are a global problem. In this chapter you will learn the basic terms of infectious epidemiology and emergent virus outbreaks.
Related associations and societies
Canadian Society for Virology, German Society for Virology, Italian Society for Virology, Spanish Society for Virology, Swedish Society for Virology, American Society for Virology, Australasian Virology Society, Max Planck Society, Brazilian Society for Virology.
Related Conference of
Emerging and Re-emerging Infectious Diseases
Emerging and Re-emerging Infectious Diseases
Conference Speakers
Recommended
Sessions
Related
Journals
Are you
interested

in